Social and Networking Event
We recognize the value of connecting and sharing experiences. That's why we've curated a diverse array of social and networking events to enhance your conference experience. Whether it's our lively welcome reception, networking sessions, or engaging social gatherings, you'll have ample opportunities to connect with fellow attendees, forge new professional relationships, and make lasting memories. Join us for these exciting events and enrich your ICARD experience beyond the sessions.
17:00 to 19:00, in the Exhibition area
Open to all participants.
Join us at the opening reception to mingle with colleagues and make new friends while enjoying refreshing drinks and delicious finger foods. It's the perfect way to kick off the conference and connect with both familiar faces and new acquaintances.
Tuesday, Wednesday and Thursday Luncheons
11:45 to 13:45
Lunches are provided for all ICARD participants.
17:30 to 19:30
Open to all participants.
Join us for Happy Hours at Pier 21. Relax and unwind with your fellow attendees while taking in the scenic views and enjoying great company. Pier 21 is located on the Halifax waterfront on the ancestral and unceded territory of the Mi'kmaq People. The Museum collects, shares and pays tribute to the Canadian immigration story. Within its historic walls as a National Historic Site, the Museum specializes in providing guests an experience in a one-of-a-kind setting.
Following the reception, take a leisurely walk along the Waterfront, where you'll find an array of dining establishments to choose from for your evening meal.
Transportation will be provided.
Banquet "Taste of Canada"
Reception at 18:00 and Banquet at 19:00, at the Halifax Convention Centre
Price: $75
Join us at the Banquet "Taste of Canada" and savor delicious cuisine while enjoying fantastic entertainment. It's a culinary and cultural experience you won't want to miss!
Sponsored by: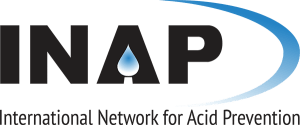 16:45 to 18:00
Open to all participants.
Let's raise our glasses to a week filled with learning, knowledge exchange, networking, business – and mostly, SUCCESS!